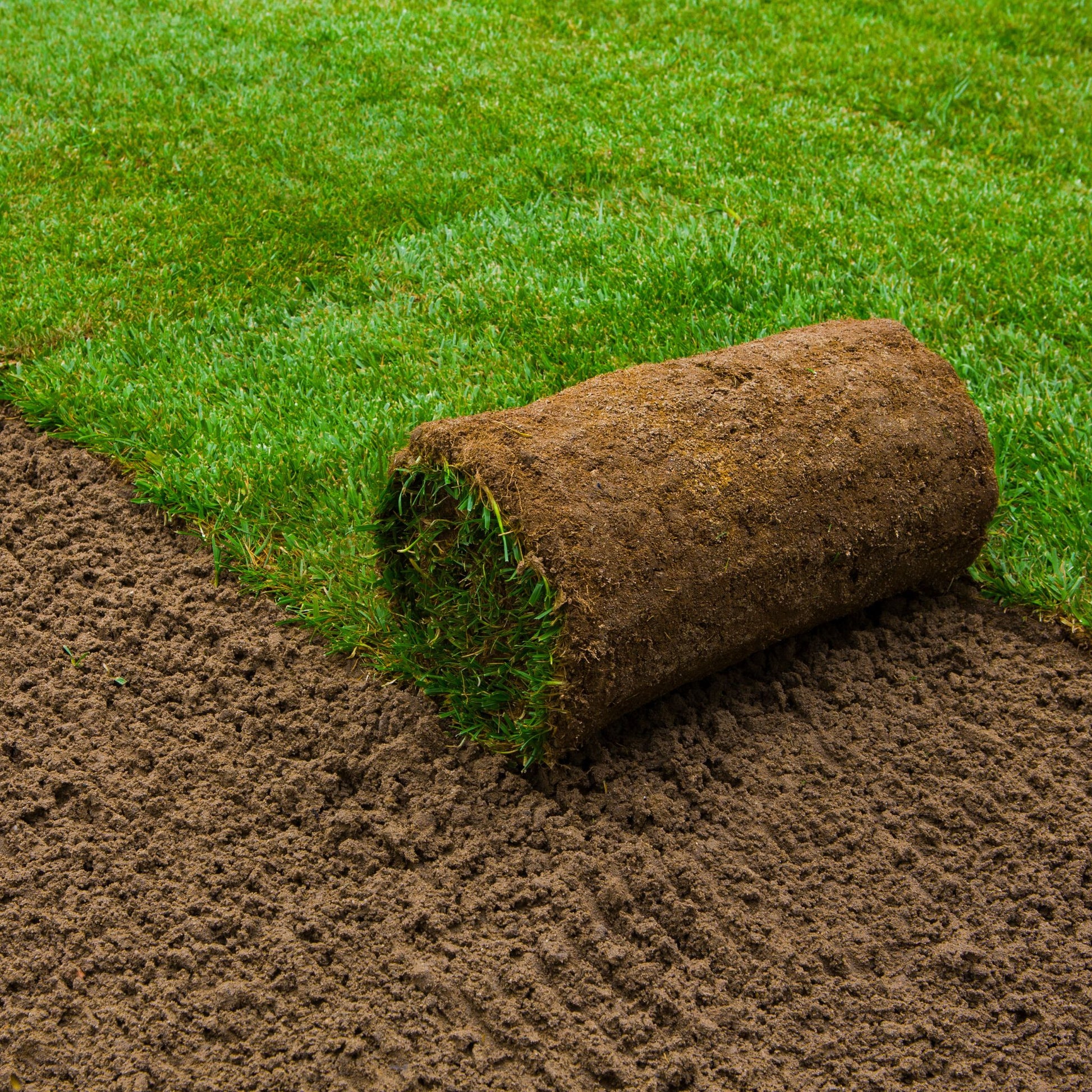 Sale price
$367.00
Regular price
We strive to improve the environmental impact of our farm by growing our sod on mineral soil, not peat. To achieve this, we regularly amend the soil with chemical-free paper biosolids, locally-sourced compost from the City of Ottawa green bin program, and organic fertilizer made from chicken manure. This not only improves the quality of the soil, but also results in a stronger turfgrass product while reducing the need for pesticides and inorganic fertilizers.
Please note that sod comes in 10sq ft rolls (2ft x 5ft)


Need us to install it for you?
If you're looking for a full-service solution, we also provide sod installation. Learn more here →

Maintenance:
To maintain healthy sod, it is important to water frequently and deeply after installation, mow at a height of 2-2.5 inches, fertilize 4-6 weeks after installation with a fertilizer high in nitrogen and low in phosphorus, pull any weeds that appear, aerate the sod every year, and repair any bare or thin spots.
Kindly note, a $45 deposit fee is included with every sod pallet. This amount will be refunded upon the return of the pallet to us.